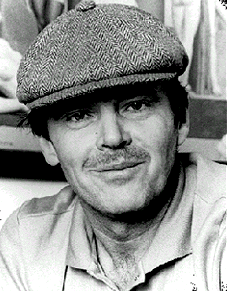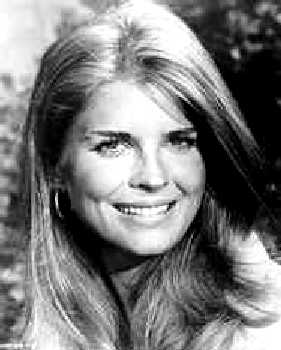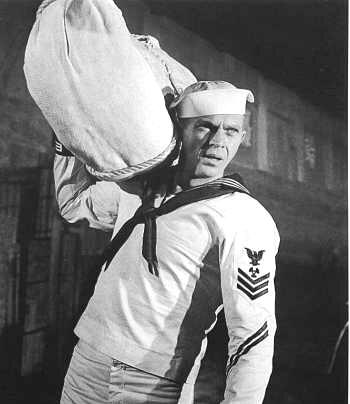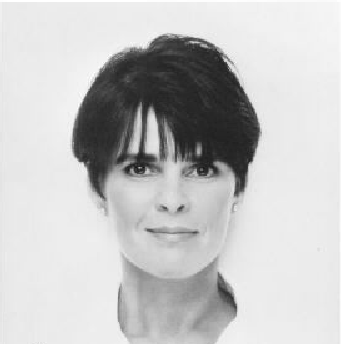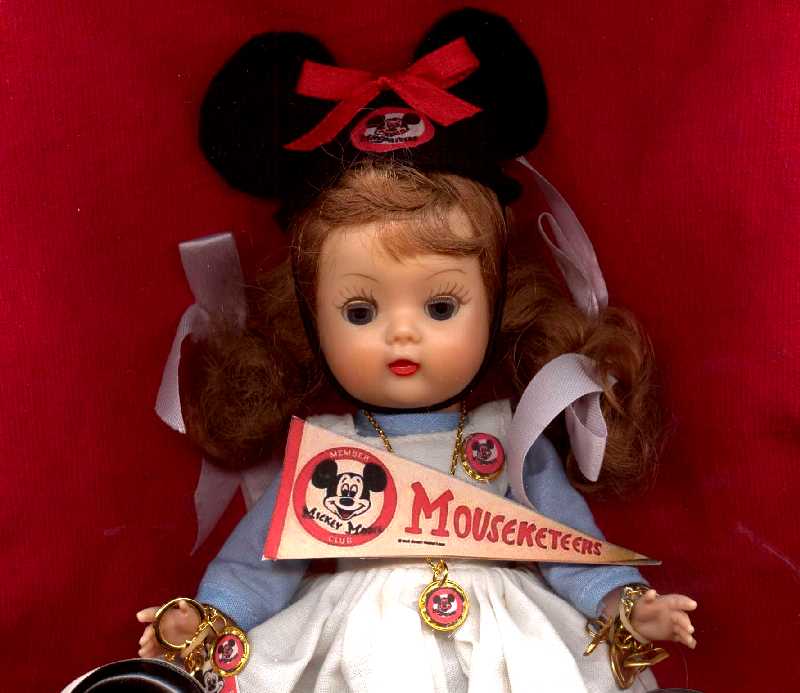 Muffie mousketeer headshot !
Doll dressed to look like Cheryl of the mousketeers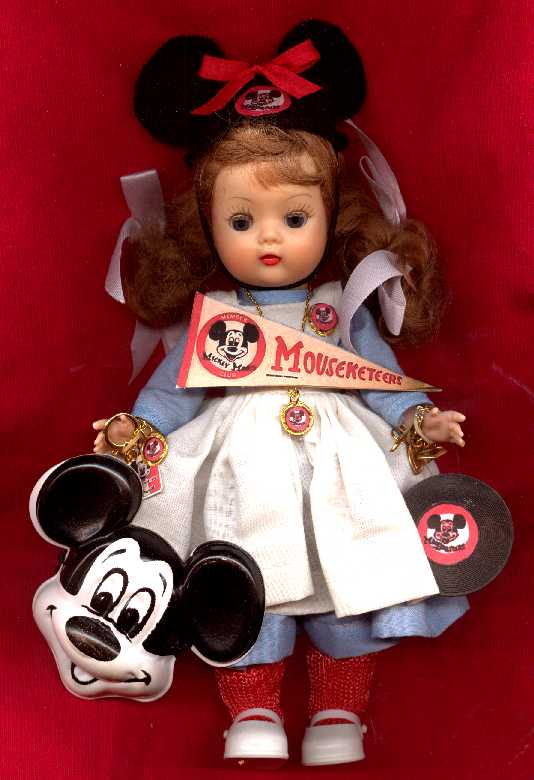 This Muffie walker is dressed in a Cosmopolitan Little
Miss Ginger outfit which resembles the first outfit the
mouseketeers wore during the intro of their TV show
when they tap danced and sang, "We're the
mouseketeers..."
Have box for this doll and made the "gold" accessories
which include: mouseketeer button, necklace set, charm
bracelet, pennant, Mickey Mouse record. Hang tag says:
"Mickey mouse Club and mouseketeers" and also says
"pinafore and dress." Mask belongs to Cosmopolitan
Ginger from the 50's and in super condition just like this
fantastic doll!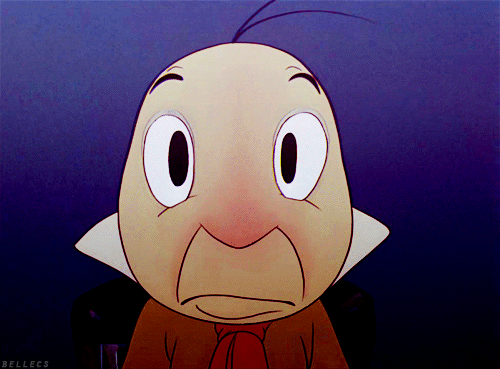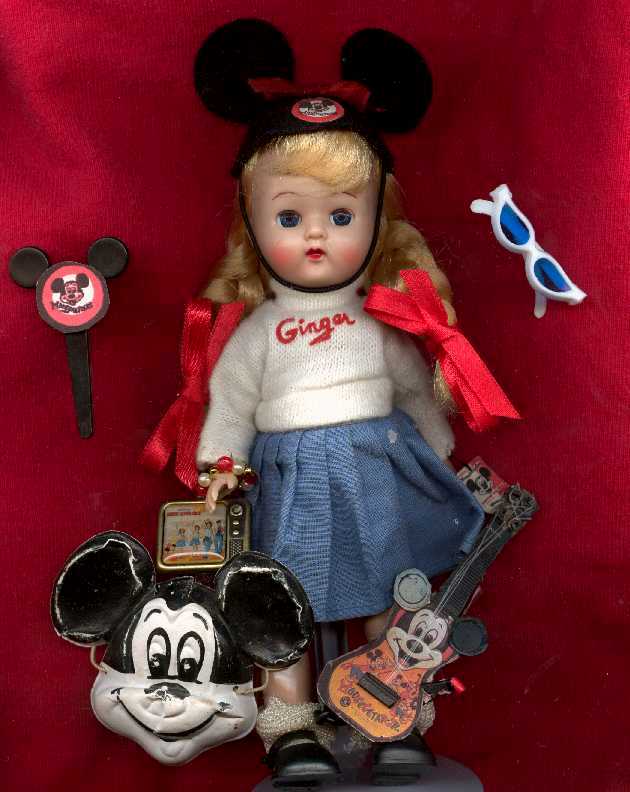 Ginger walker EXC original mousketeer. Has TV charm
on the wrist which shows all the mousketeers from the
series in round-up costumes. Original mask. I added the
blue glasses, guitar, bracelet, and Mickey banner!
Doll so much prettier in person. She didn't want to pose!!
Has a mouseketeer hangtag like Muffie above on wrist.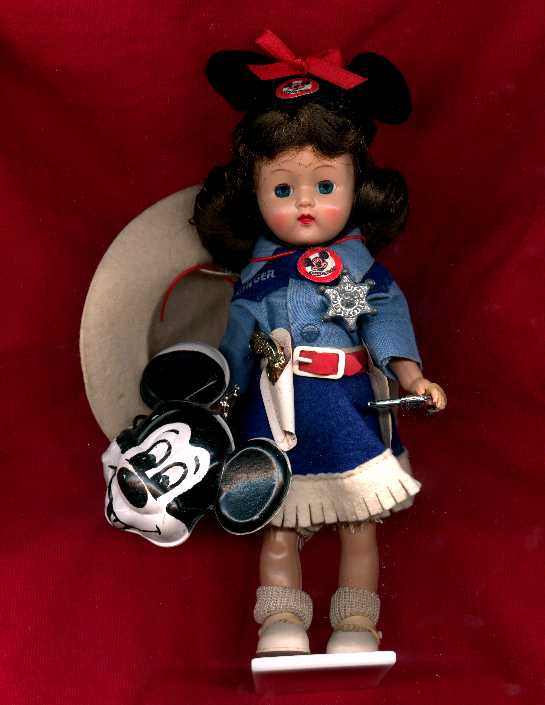 Cosmopolitan Ginger in her Round-up costume .
Original metal badge and white cowgirl hat. Doll is minty.
Outfit great but nick in white felt hat on brim edge.
Those are stray hairs on her forehead not marks!
Great color! Replaced red holster and guns are
vintage Ginny's. Mickey hat added for fun.
Replaced bow. Lanyard added. Used condition mask
as it is warped on one cheek.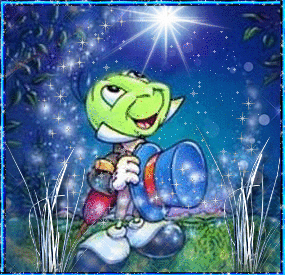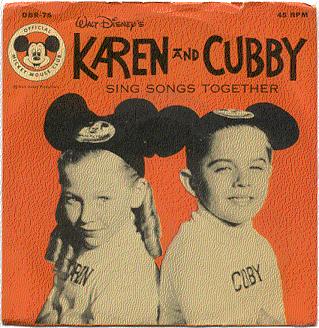 Muffie and Ginger Dolls Page 6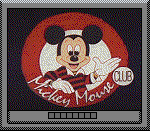 Click to see Gingers in blue taffeta , plaid,
and also a great leopard fur ensemble! Page 7

Click to return to Home Page

Please click Mickey to send me e-mail