Lovely exc Muffie walker ponytail brunette.
This untagged Muffie formal
is called Sugar and Spice
is lovely but has been altered.
(no fabric behind the original hem lace)
Taffeta outfit is Muffie's
earlier 1953 #806-1
formal as shown in
the Muffie Puzzle book.
A brass heart has been added
now at the bodice.
The heart hides a dark area
near the waistline
The pink satin slip-on shoes
came with the dress .
The doll itself has light rose transfer
on her chest and back
from years of wearing this outfit.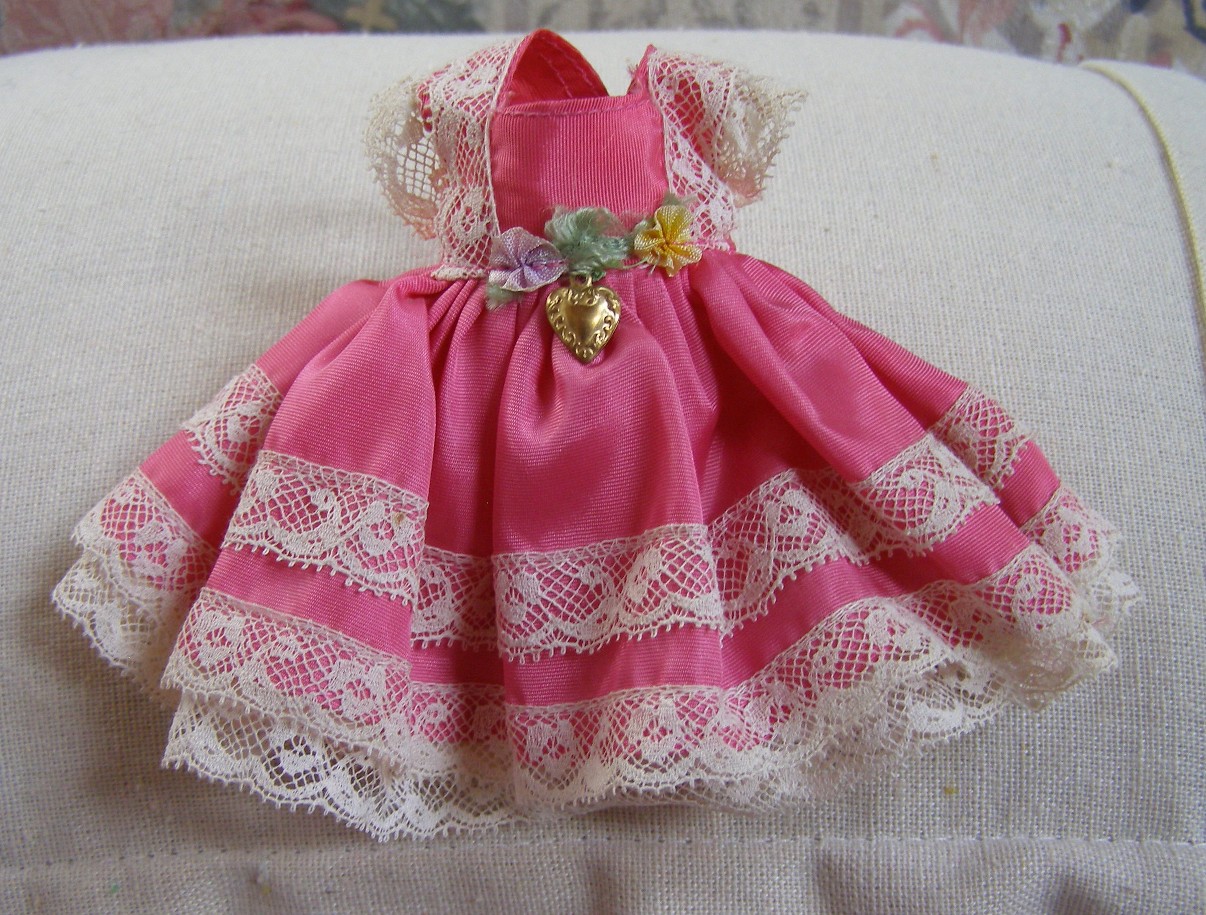 front view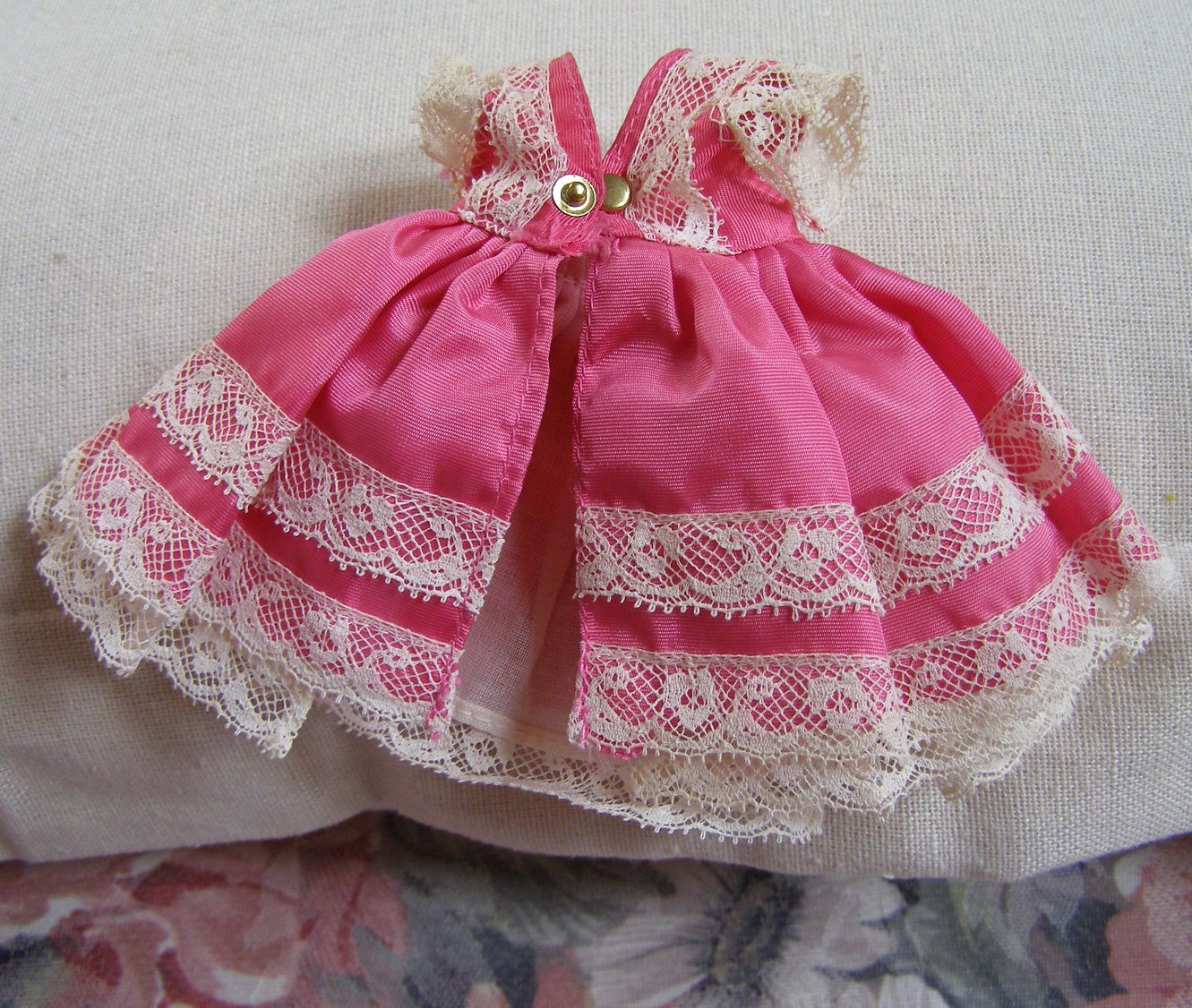 back view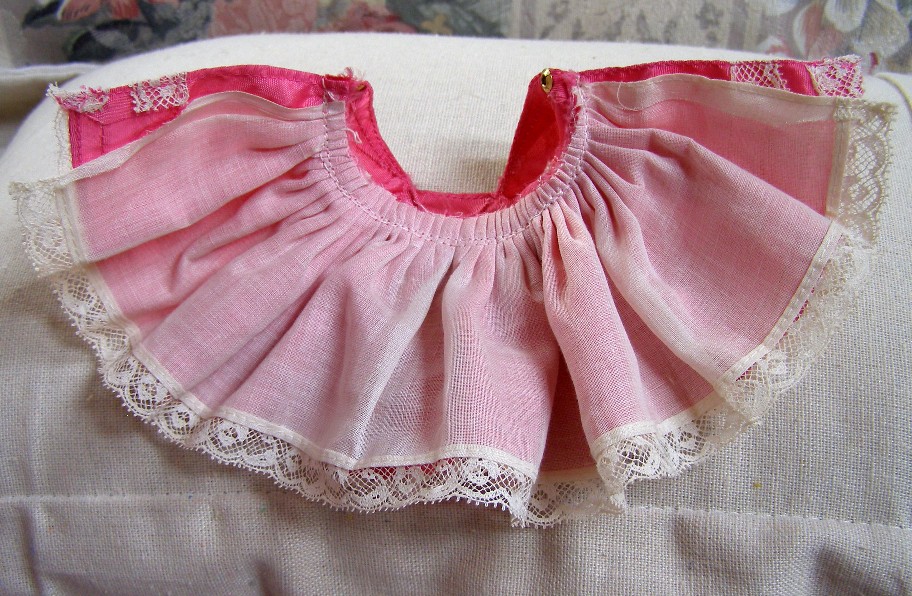 Inside attached slip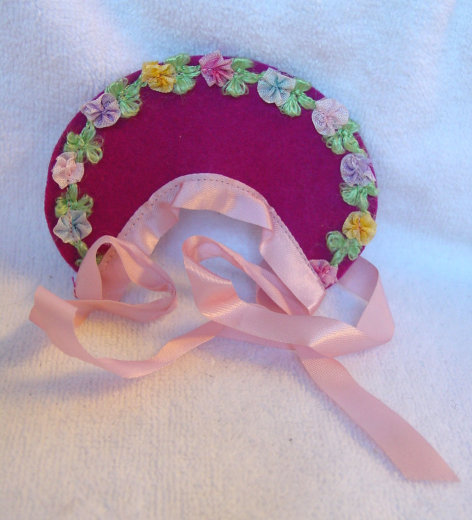 Original hat by Nancy Ann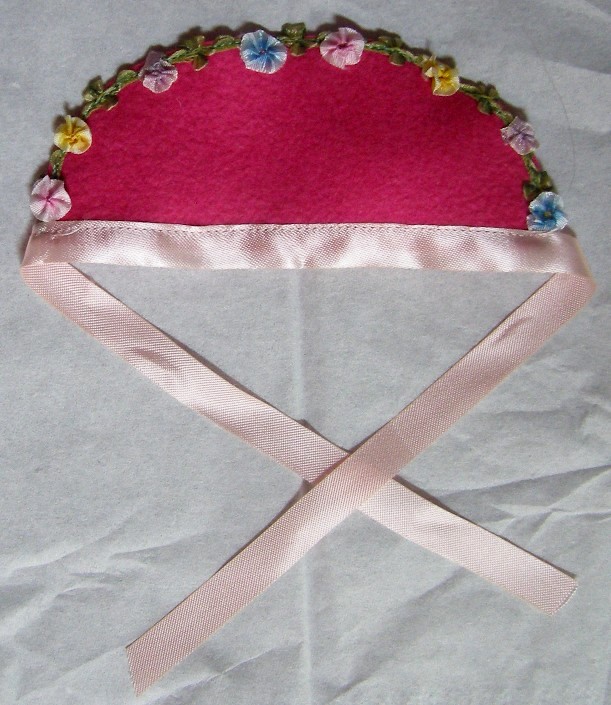 My doll wears
a great copy above
of the original felt hat.
Thanks Sue!
A pretty southern belle in this outfit!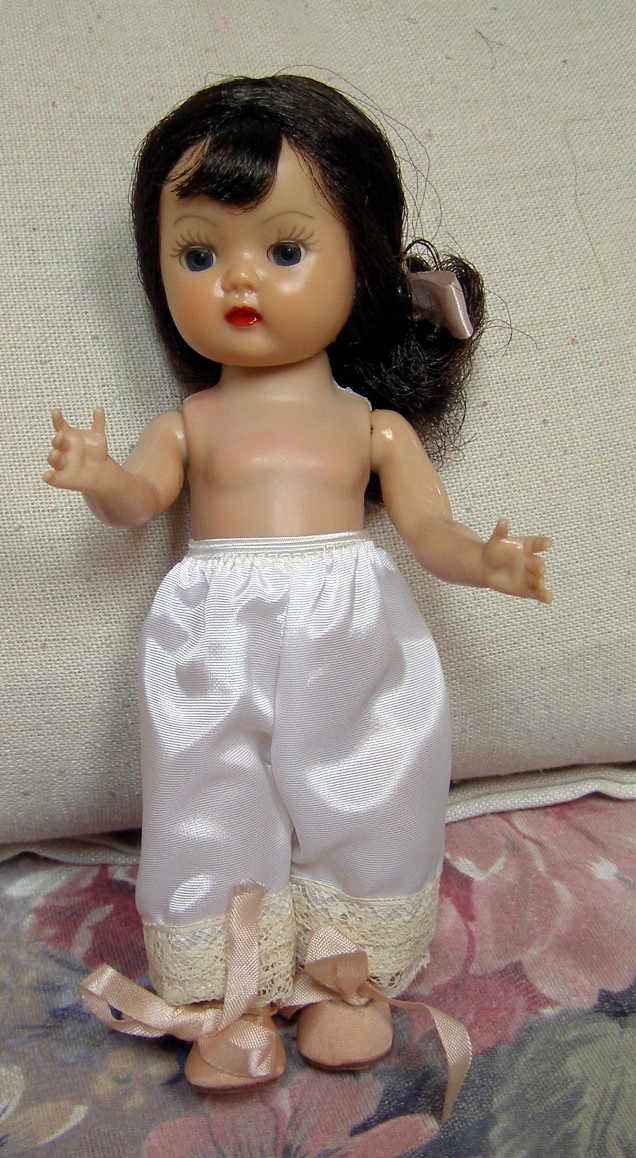 Sue also made the pantalettes
using lace very similar to the dress.
You can see the light rose transfer
on her bodice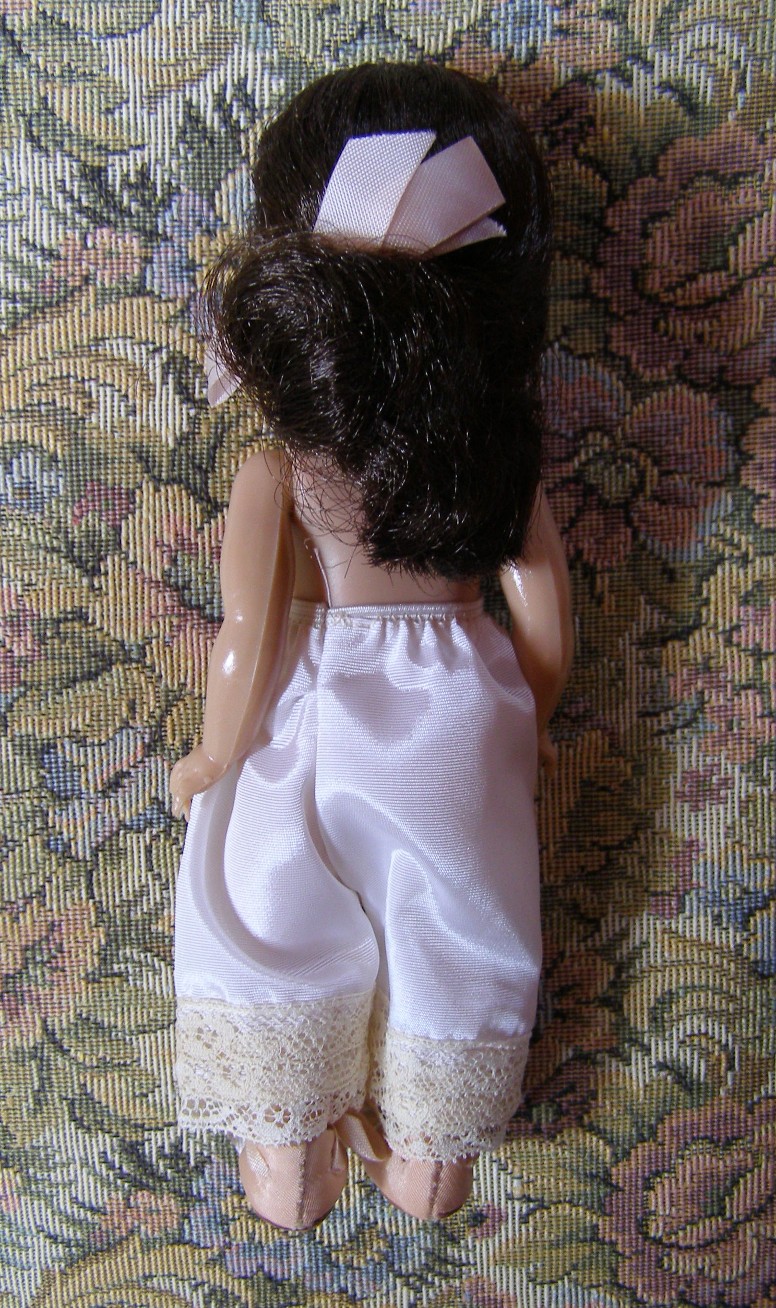 back view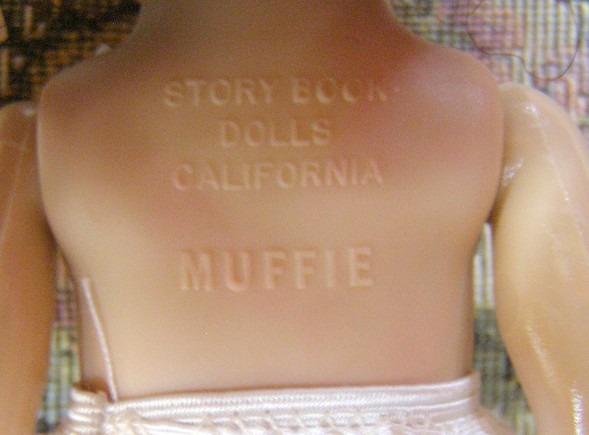 rose transfer on upper back
Proudly made in the USA