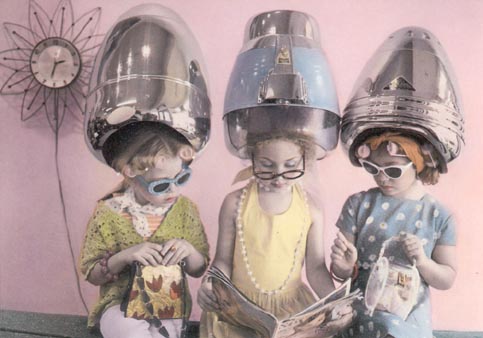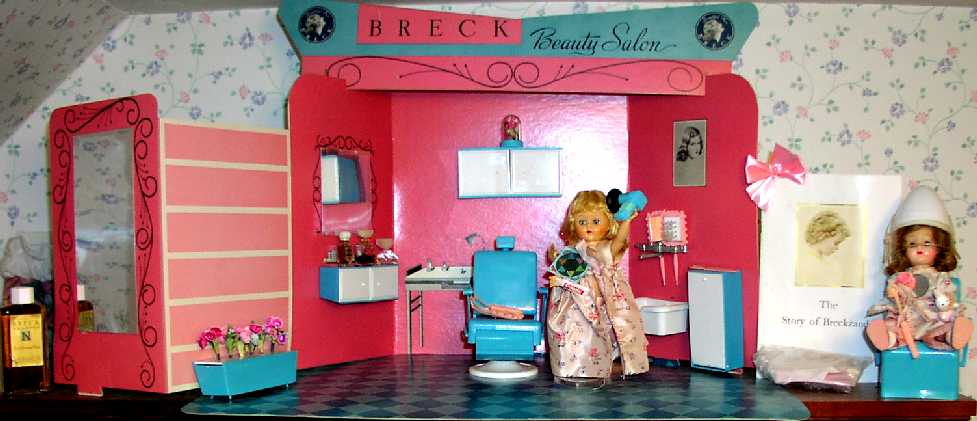 My 1957 Breck Beauty Parlor MIB My friend Carol has this parlor and I fell in love with it ! She found another MIB and told me! It is a favorite treasure and complete. The sink on right wall, is metal and water could be added from the back of the board if desired. The center chair swivels forward. The tall cabinet is a hamper that opens as the white door swings down. Cabinets center and side open. I added the floral dome top center but the flowers in the planter are all original to the set! The Breck girl photo came printed on the salon wall. Came with brochure and Breck shampoo adult size bottle. Metal mirrors. Salon chair has bonnet and came with curlers and a cape in package. Pink brush and mirror original and I added the hand held dryer and pink bow. The perfume bottles on vanity were additions I made. Doll is a Lustre Creme doll in center and Ginger enjoys her blow-drying under the hood!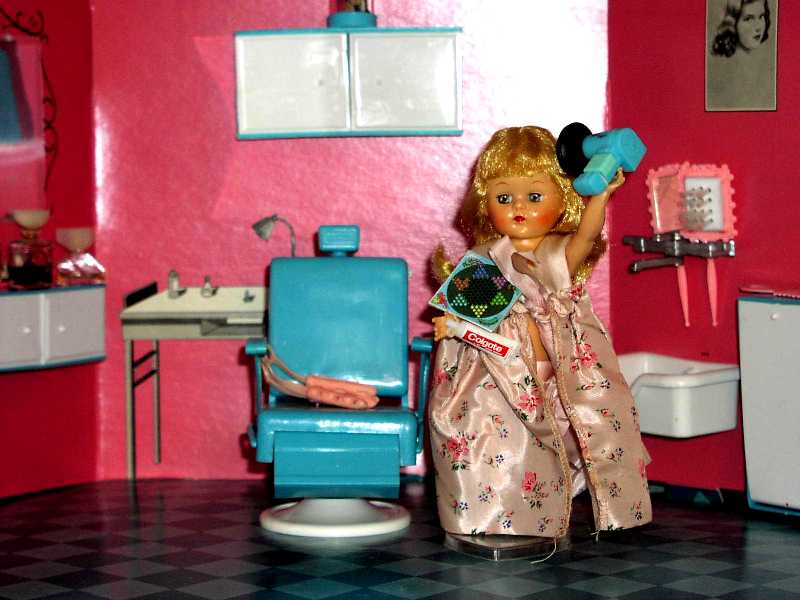 When one dryer is in use there is always another to complete the job!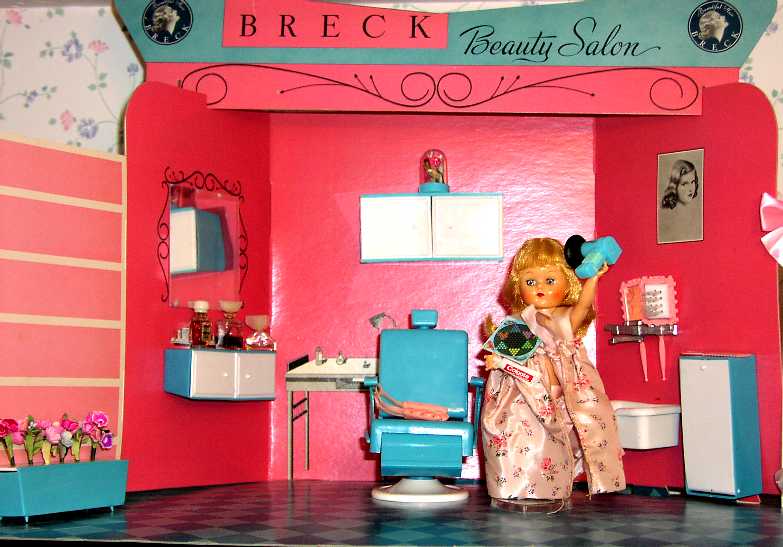 Left side is the vanity area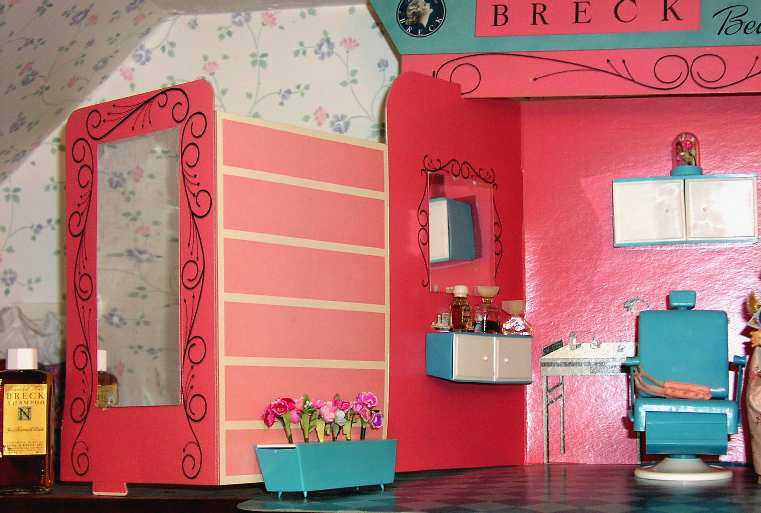 Left view close-up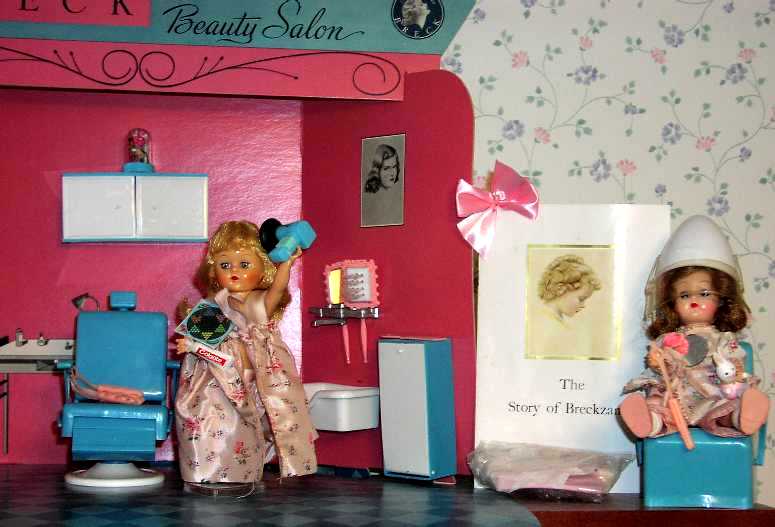 Right view close-up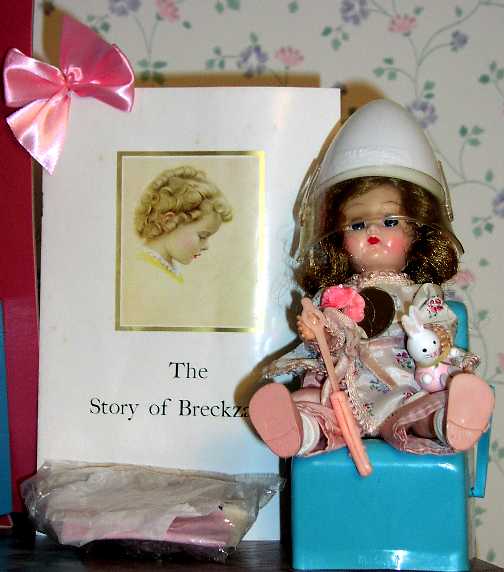 Ginger has her round mirror and curler! I admit I love hair salons! Maybe because my hair is so hopeless!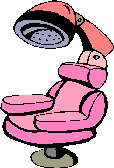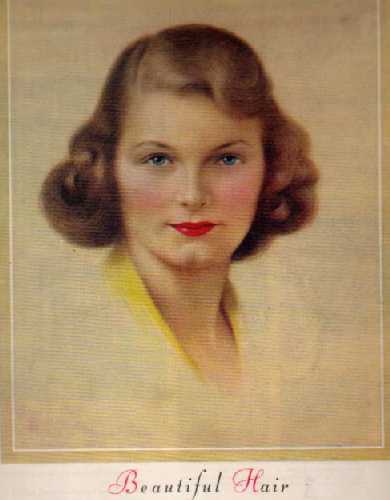 Doll House Page 8
| | | | | | | | | |
| --- | --- | --- | --- | --- | --- | --- | --- | --- |
| Dollhouse Page 1: House, Juke box,Lucy TV | Page 2 Gymset | Page 3 Ginny Goes shopping, pink set | Page 4 Annette wardrobe | Page 5 Lemonade, green tin set | Page 6 Muffie ,Ginny School | Page 7 Disney display | Page 8 Break Beauty Parlor | Page 9 Big Band Concerto |
| Page 10 Romper Room | Page 11 Girl Scout Bake Sale | | Page 13 Laundry Page 1 | Page 14 Laundry Page2 | Page 15 Bubble bath | Page 16 Xmas House Tin,Toys | Page 17 Ginny Beach, Boat, Pool | Page 18 Baking Fizzies |
| Page 19 Kitchen Maypo,Krispies | Page 20 Make Believe masks | Page 21 Beatles 60's Dorm | Page 22 Ginny and Carousel | Page 23 Muffie Bonnie Books Keystone set | Page 24 Ginger Ginny Davy Crockett Ding Dong School | Page 25 Mickey Mouse theme, Watko, Halls, Outdoor 50's Play Furniture | Page 26 Ginny , Ginger, Muffie with Ginger's Watko Blue&Red Bedrooms and Bistro set! | Page 27 Ginny and Muffie vanity sets |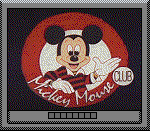 Click and proceed to see the dolls in the concerto playing instruments! Page 9

Click to return to home page

Please click here to e-mail me