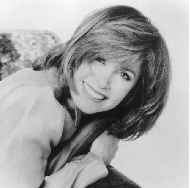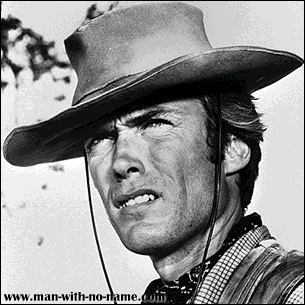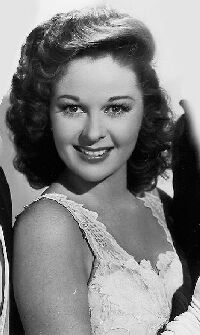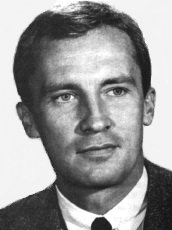 Bent knee walker Ginny loves shopping
but wishes brother Jeff would put the groceries away!
Pink vintage tin set was made by Cragstan
and I own it with the original box...yeah!
Ginny's Trousseau tree has a replaced top.
I have the complete original tree in another scene.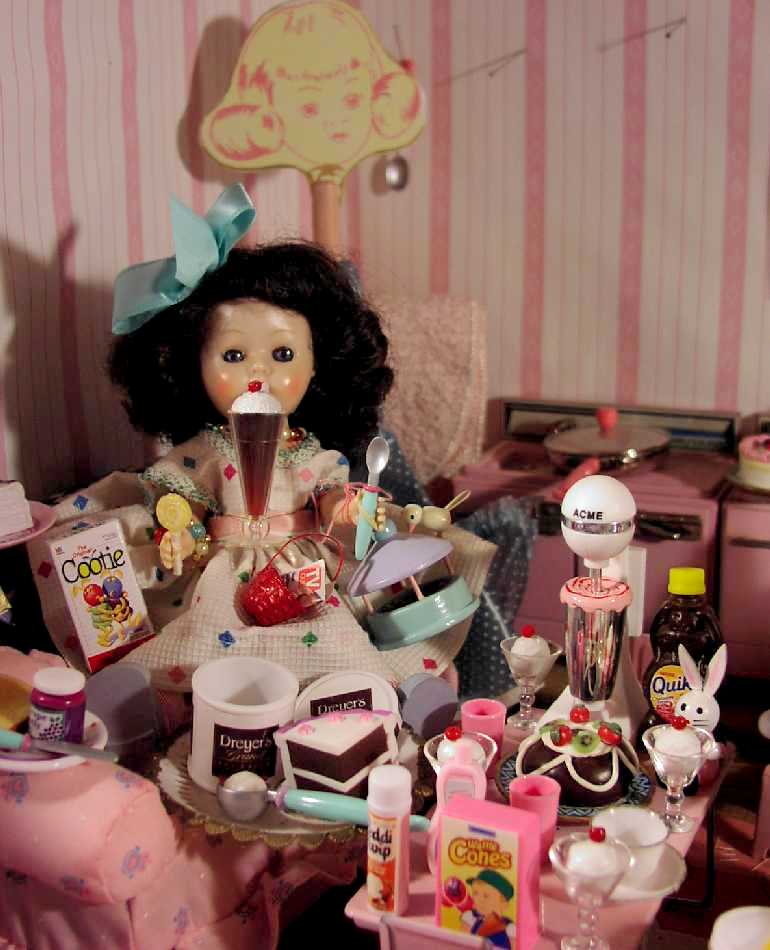 Ginger has a sip of her ice cream sundae-frappe.
She used the Acme fountain to make it! P B and J
plus cones are on hand and Nestles Quik, too!
Cake anyone?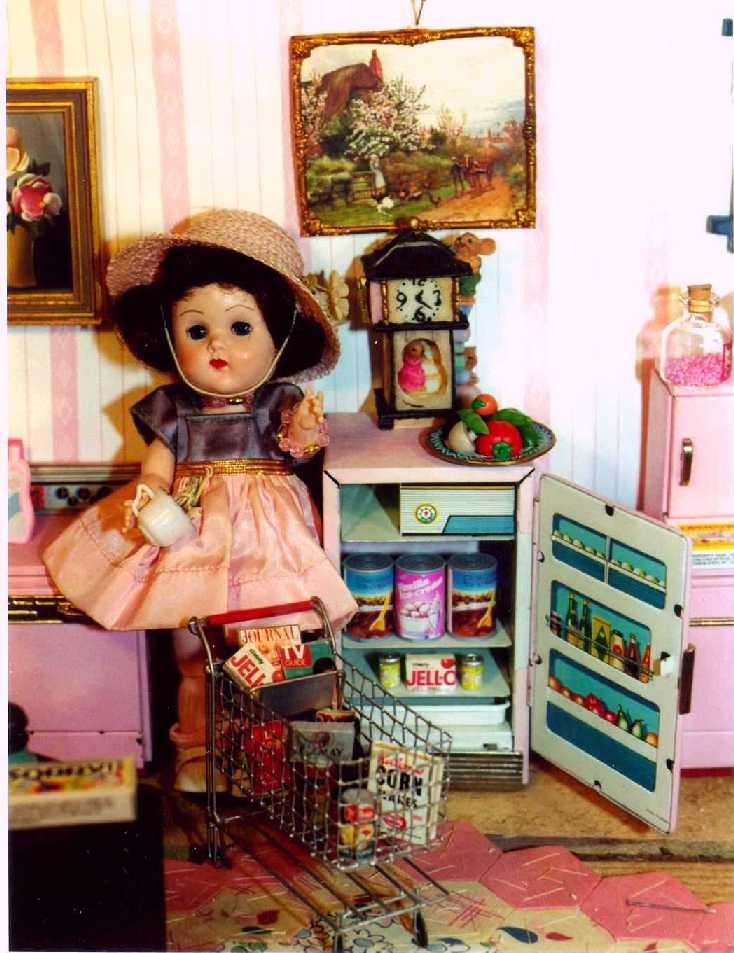 It's 1:25 and Ginny still has not finished
unloading her groceries!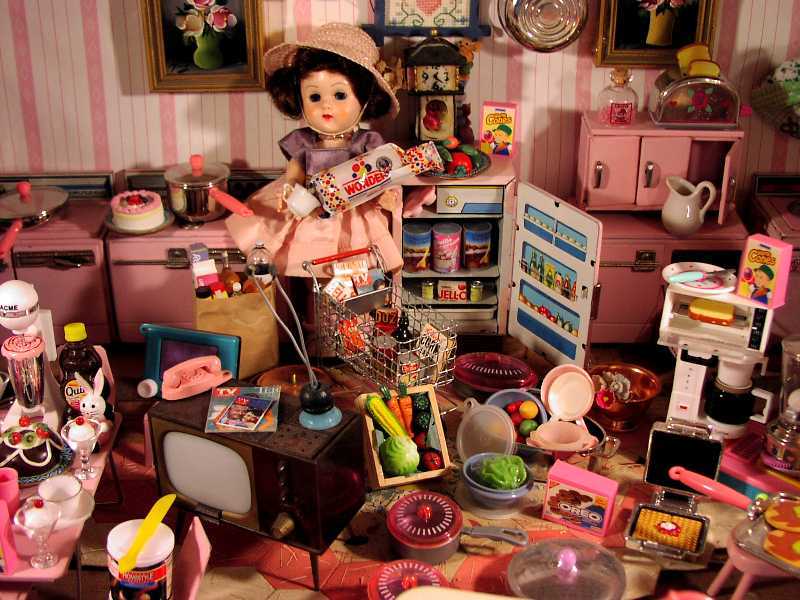 BKW Ginny all original now has bags
of groceries spilling over!!
Will this all fit in the fridge??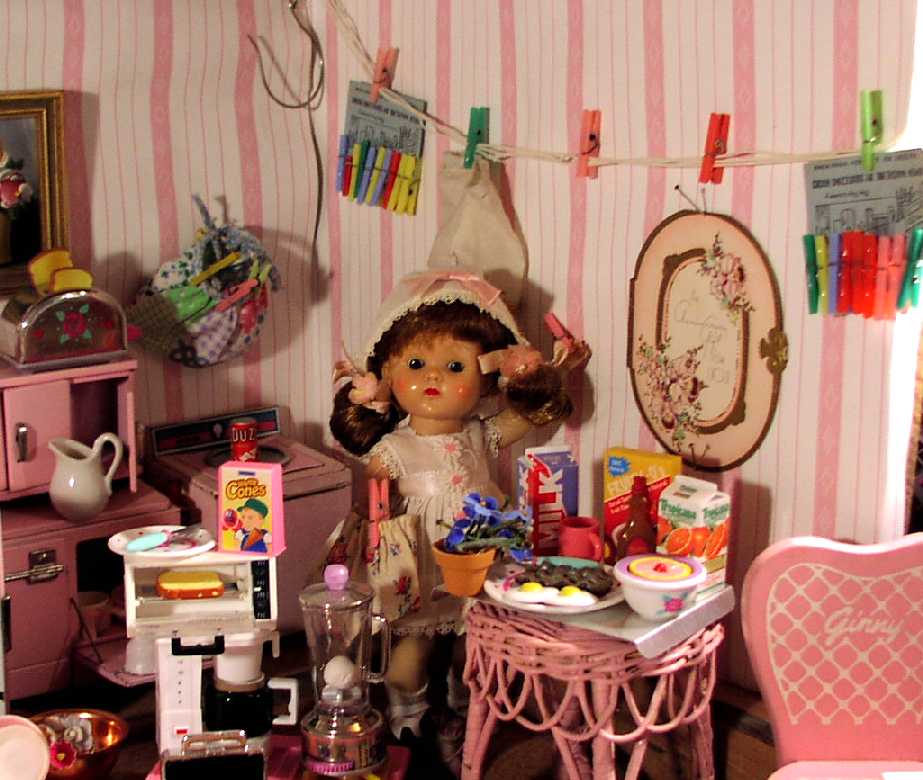 Strung Ginny (since re-dressed) hangs
the clothes before her late brunch!
Bacon and eggs plus grapefruit and OJ!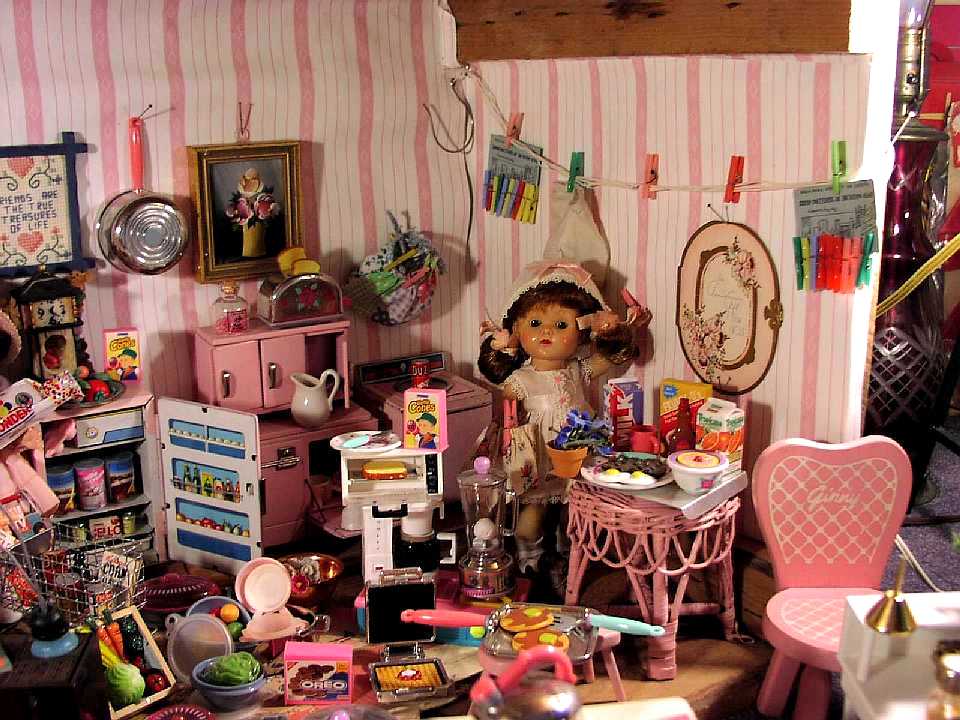 The washer is behind Ginny. The top lifts and a red hose
is attached. A key on the side makes the agitator turn.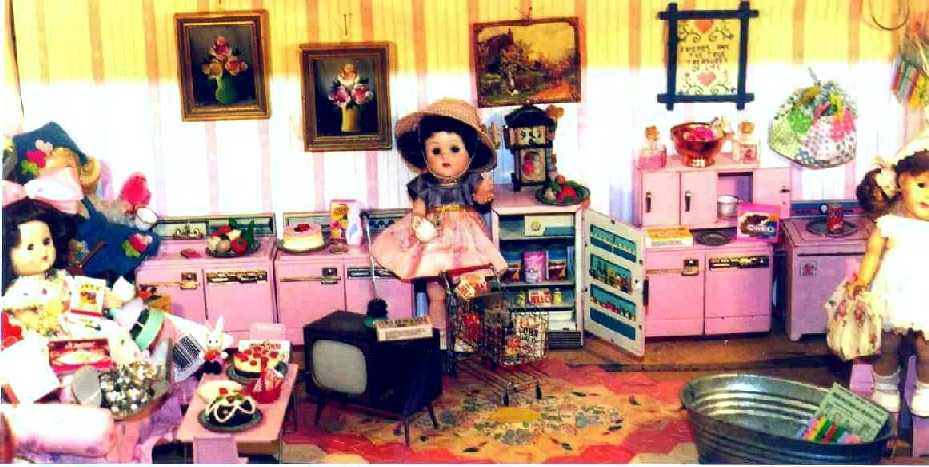 Lower level tin complete dollhouse kitchenette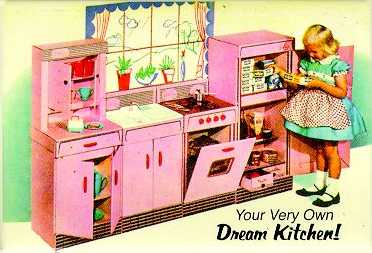 Doll House Page 3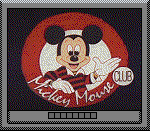 Click and proceed to see Ginny Away We Go Annette

white wardrobe with lipsticks and cosmetics Page 4
| | | | | | | | | |
| --- | --- | --- | --- | --- | --- | --- | --- | --- |
| Dollhouse Page 1: House, Juke box,Lucy TV | Page 2 Gymset | Page 3 Ginny Goes shopping, pink set | Page 4 Annette wardrobe | Page 5 Lemonade, green Katz tin set | Page 6 Muffie ,Ginny School | Page 7 Disney display | Page 8 Breck Beauty Parlor | Page 9 Big Band Concerto |
| Page 10 Romper Room | Page 11 Girl Scout Bake Sale | | Page 13 Laundry Page 1 | Page 14 Laundry Page2 | Page 15 Bubble bath | Page 16 Xmas House Tin,Toys | Page 17 Ginny Beach, Boat, Pool | Page 18 Baking Fizzies |
| Page 19 Kitchen Maypo,Krispies | Page 20 Make Believe masks | Page 21 Beatles 60's Dorm | Page 22 Ginny and Carousel | Page 23 Muffie Bonnie Books Keystone set | Page 24 Ginger Ginny Davy Crockett Ding Dong School | Page 25 Mickey Mouse theme, Watko, Halls, Outdoor 50's Play Furniture | Page 26 Ginny , Ginger, Muffie with Ginger's Watko Blue&Red Bedrooms and Bistro set! | Page 27 Ginny and Muffie vanity sets |

Click to return to Home page

Carolyn@cataumet.net