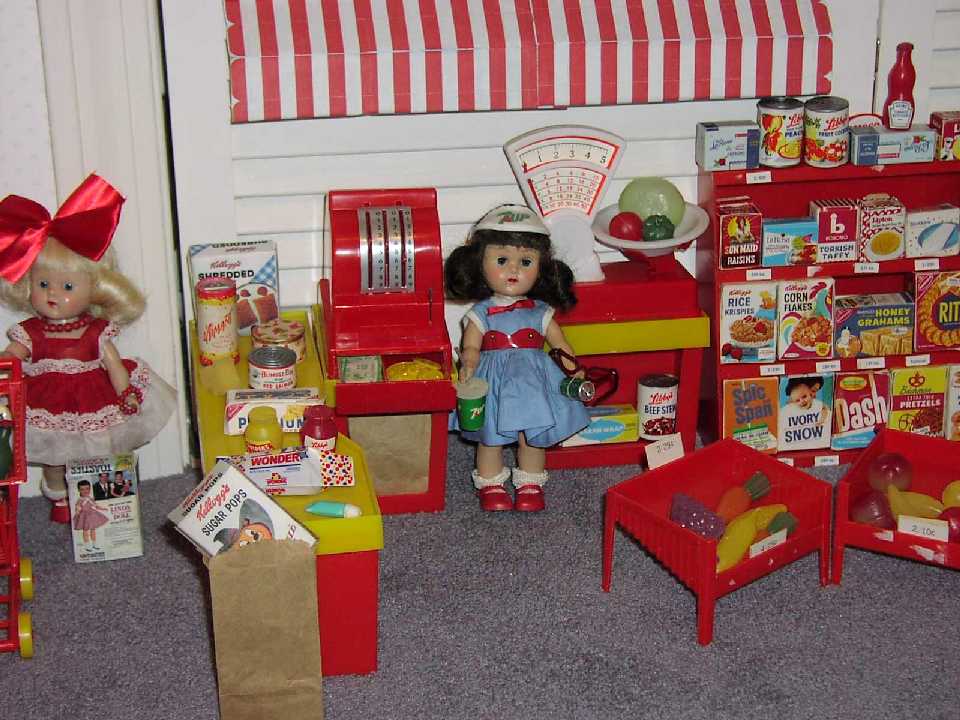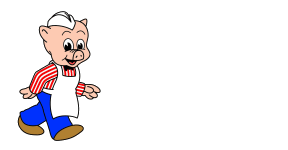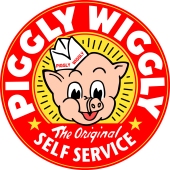 Ginny and a 1965 Amsco Supermarket Set with original box (scroll down)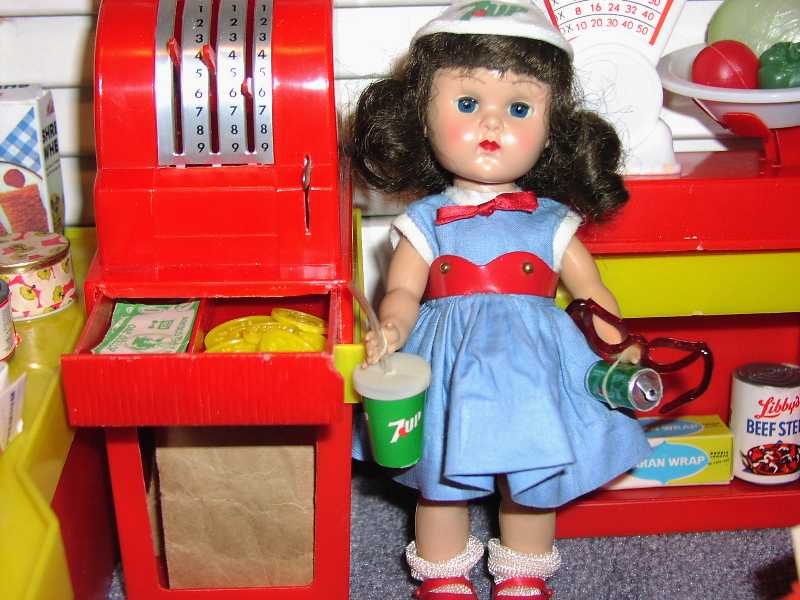 Ginny has a brown paper bag dispenser, coins, play money and cash register that really opens and closes!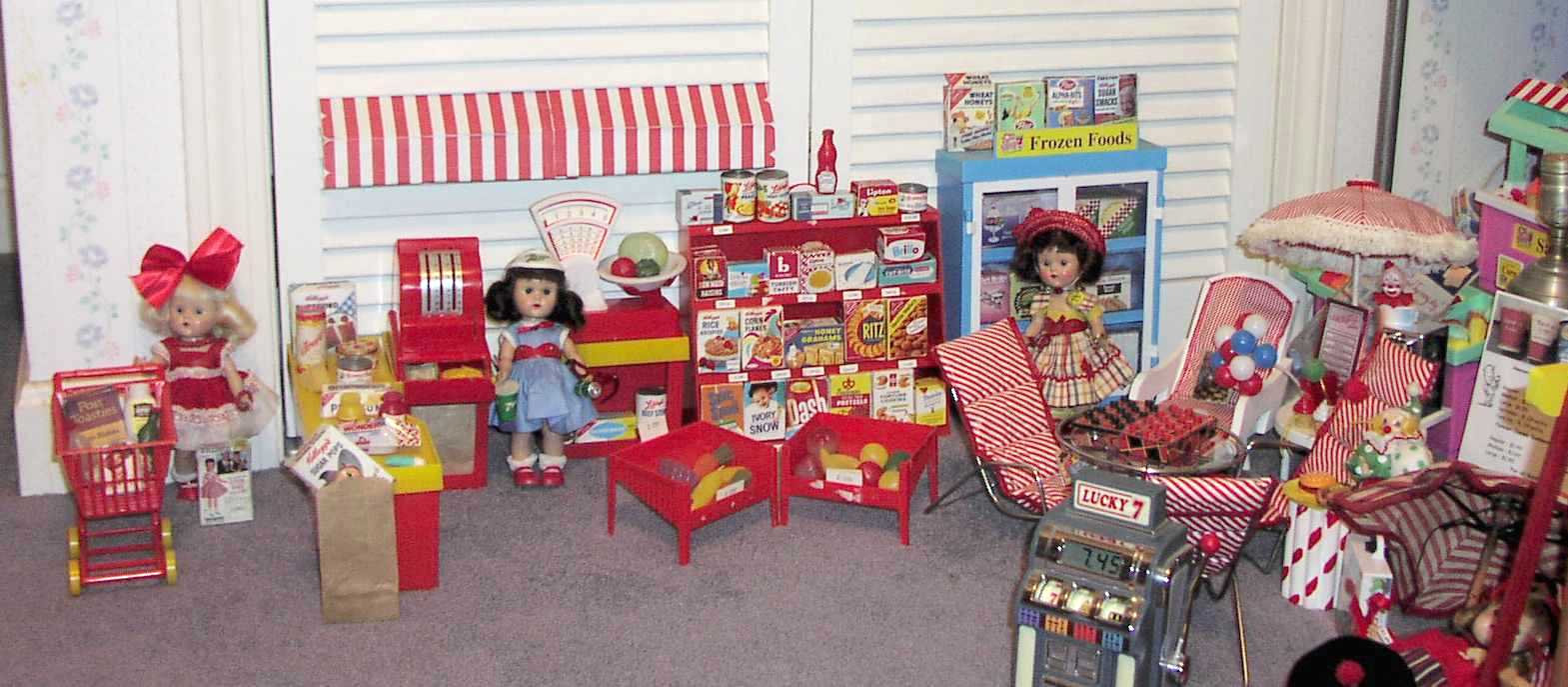 I added the Frozen Foods section and few food items of my own though the set came pretty near complete.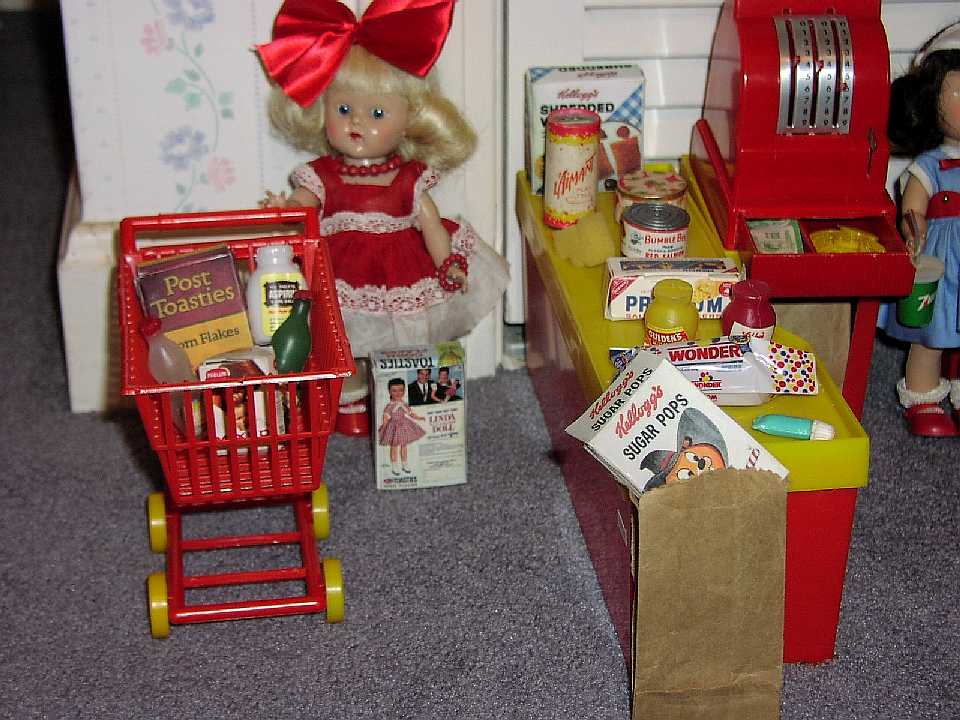 Ginny unloads her cart! Talc, powder and cavity toothpaste are My Merry!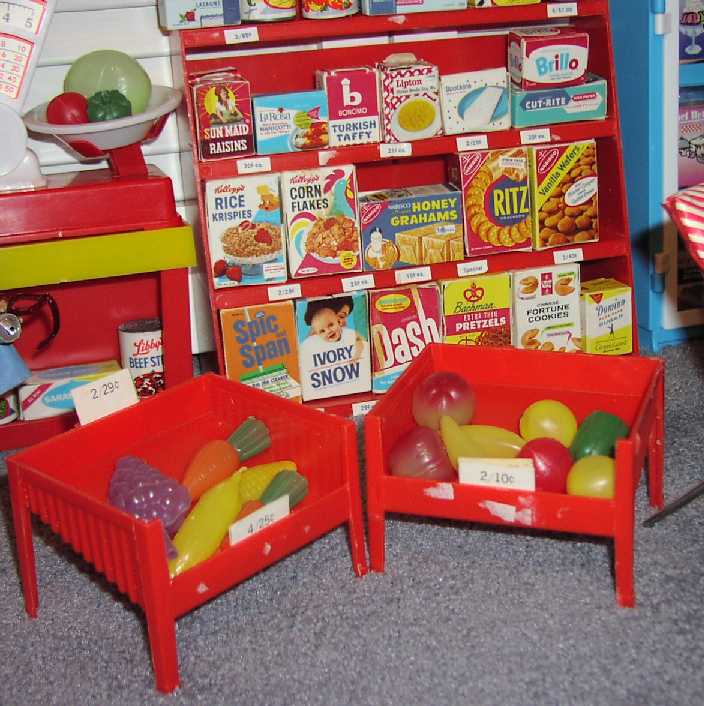 These food and fruit items are original to the set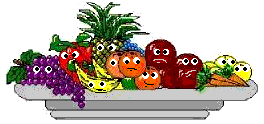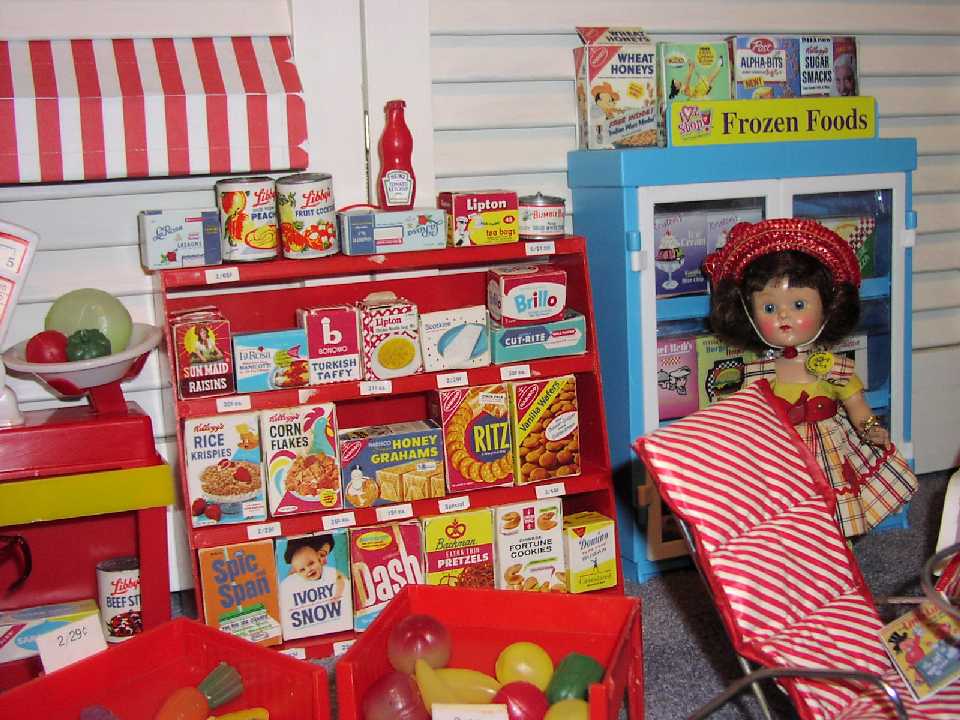 Getting hungry? Check out the frozen foods! Or how about some Bonomo Turkish Taffy!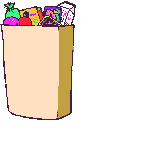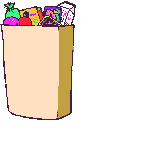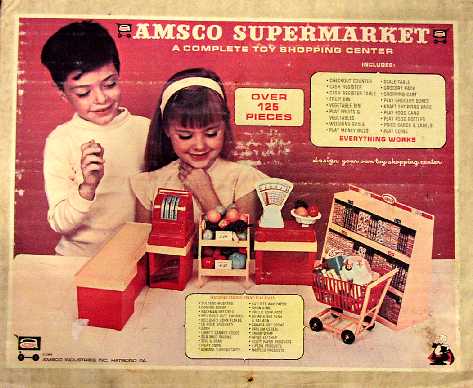 More Doll House Pages Section II Page 5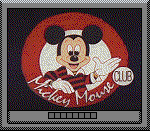 Click to see Ginny and Yellow formica kitchen set! Page 6

Click to return to home page

Please click here to e-mail me